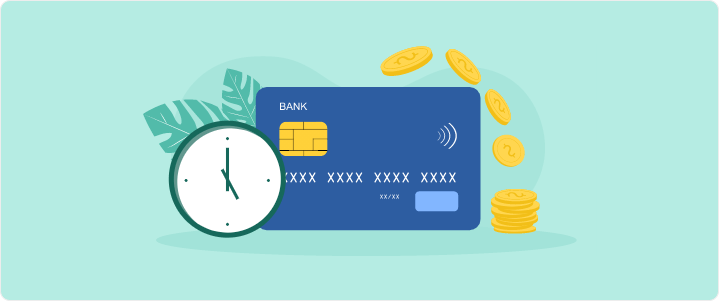 The criticality of supply chain financing has evolved a lot in recent years. Enterprises today look at supply chain financing as one of the most critical levers of business continuity in the short term and growth in the long term. As such, a CFO has to dabble across multiple objectives of maintaining top-line and bottom-line growth, efficient usage of available working capital solutions, and doing more with the same headcount in the accounting team.
What Makes Supply Chain Financing a Challenging Task for CFOs?
Several factors make supply chain financing a Herculean task for CFOs. Think of an enterprise that continues to grow over a length of time and wants to operate with the same number of people.
Supply chains have become far more complicated in the last three decades. Today supplier bases and accounting teams spread across multiple industries, geographies, and product lines.
Subsequently, new subsidiaries and plant sites require procurement teams' support for on-time delivery of projects and orders. Procurement cycles have become far too complicated and intermeshed with diverse functions like quality assurance, operations, and logistics.
This creates the need for additional layers in the organizational hierarchy for compliance and approval. With multiple stakeholders, a growing supplier base, and numerous devices and applications, supply chain financing processes become siloed and disconnected from one another.
What are the Traits of CFOs Who Manage Supply Chain Financing Smartly?
Wearing Multiple Hats to Integrate Siloed Processes The first trait of CFOs that manage their supply chain financing smartly is that they are all jack of all trades. They are all-rounders and wear many hats. They have this uncanny ability to integrate supply chain financing, working capital strategy, analytics, and payments automation. They are great at pivoting the governance model on all things data and digital.
Recognizing That Growth Cannot Happen without Supplier Partnerships Second, smart CFOs appreciate the truth that building and sustaining supplier relationships are integral to growing their business. They understand that suppliers value on-time payments, small tokens of appreciation for on-time deliveries, and make efforts to go the extra mile to acknowledge suppliers.It includes early payments to suppliers who may be desperate for cash to keep their manufacturing units active. Similarly, there may be suppliers searching for unsecured lending to stay afloat. The COVID19 pandemic is replete with examples of what MSMEs have been through, for instance, in the previous year.
Leveraging Idle Cash to Do More with Same Headcount and Less Time The third trait of CFOs who bring their A-game to supply chain financing is they are very efficient with their available trade finance options. They think out of the box and can convert otherwise idle resources into working capital solutions.For example, such CFOs will not let go of an opportunity to trade off idle cash as a means to offer unsecured finance to suppliers in exchange for bill discounting. It allows them to use idle cash wisely and secure additional cushion to the cost structure and margins.
Choosing the Right Tech Stack to Empower the Process Owners Fourth, such CFOs are very tech-savvy and de-risk the decision-making process for all persons involved in managing the supply chain finance. They make life easier for the accounts team, procurement team, operations team, and quality managers.They use technology to track supplier payments, supplier credit, accounts receivables, receipts, and wage payments. It allows them to empower various stakeholders in the supply chain and always keep their guard up when creating value.
Prioritizing Scalability to Support Organizational Growth in Future Fifth, the smartest CFOs, balance short-term and long-term objectives well. In the short-term, they look to balance OPEX spending and payments with receipts. They take a calibrated approach to supply chain finance optimization and build reservoirs for working capital solutions, contingency margins, and liquidity in the long-term.
Leveraging Reputation as a Move of Strategic Behavior The fifth and last trait of CFOs that have scaled successes with managing trade finance is their use of reputation as a move of strategic behavior. They are great at following up on revenue collection, ensure sufficient inflow of liquidity, and maintain cash balances.Besides, they are also great at creating goodwill with suppliers. They look at goodwill as an asset in the real sense and develop relationships with OEM suppliers, MSME suppliers, logistics service providers, and service providers that make their supply chain stick around even in challenging times.