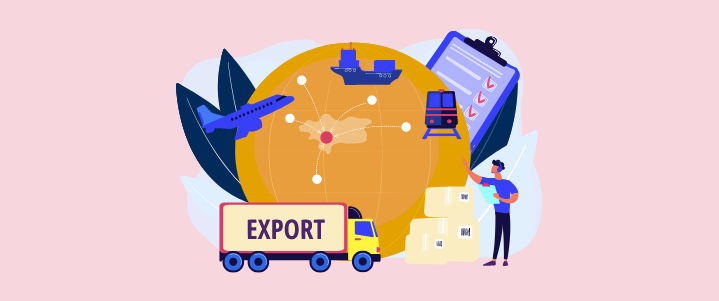 Signed on 2nd April 2022, the India-Australia Economic Cooperation and Trade Agreement (ECTA) came as a breakthrough.  Amidst initiatives of the two countries to diversify from a single country-led strategy to a multi-country-led one, the free trade agreement is expected to unlock new opportunities for exporters in India. 
Cracking the 10-year jinx of ongoing trade negotiations, it's India's first deal with a large developed economy in over a decade and the second most important trade deal in the last eleven years after the agreement with Japan in 2011 and with the UAE in recent times. 
Gains from Trade to India
With the kind of vigor India is in with its recent trade deals, first with UAE and now Australia, India is all set to be on a path of an all-time rise, the fact that exporters around the country can leverage. 
The pact will provide duty-free market access to over 6,000 extensive sectors of India, including engineering goods, textiles, sports goods, gems and jewelry, apparel, leather, furniture, and machinery. All this comes into effect in four months and will generate approximately 1 million jobs in India.
To augment the bilateral trade to $100 billion in the next ten years from the current level of $27.5 million as per Piyush Goyal (Commerce and Industry Minister), India is looking at a clear focus on jobs creation and exports. 
Manufacturing
As per UNCTAD, 2021, India's balance of trade with Australia in manufacturing in USD billions for imports is about 6.9 whereas for exports it is 15.1.
This comprehensive interim free-trade agreement has become a boon for the manufacturing sector, particularly Indian micro, small and medium enterprises (MSMEs) looking to penetrate the Australian market.
The agreement unlocks a huge opportunity and provides a lot of potential for Indian Exports of automobiles, toys, textiles, footwear, leather, and plastic products.
Services
India's balance of trade with Australia in services in USD billions as per UNCTAD, 2021, is 1.9 and 3.6 for import and export respectively.
Indian graduates from STEM (Science, Technology, Engineering, and Mathematics) and Information and Communications Technology (ICT) sectors will be granted extended post-study work visas (ranging from two to three years) to recognize professional qualifications, licensing, and registration procedures between professional entities.
Australia is also looking to set up access to a program for young professionals looking to pursue working holidays. 
Journey Towards the Future of the Global Supply Chain Through Exports
A stepping stone towards a full Australia-India Comprehensive Economic Cooperation Agreement (CECA), the pact aims to provide zero-duty access to 96% of India's exports to Australia. If you want to make optimum use of this highly coveted agreement, you will need an agile supply chain process.
Credlix is the award-winning digital supply chain finance platform from Moglix for enterprises, suppliers, and exporters who make in India and South East Asia to get quick collateral-free working capital solutions and connect to the next opportunity in the global manufacturing supply chain. To learn how manufacturers and exporters can realize their true growth potential with Credlix, click here https://www.credlix.com/exporters