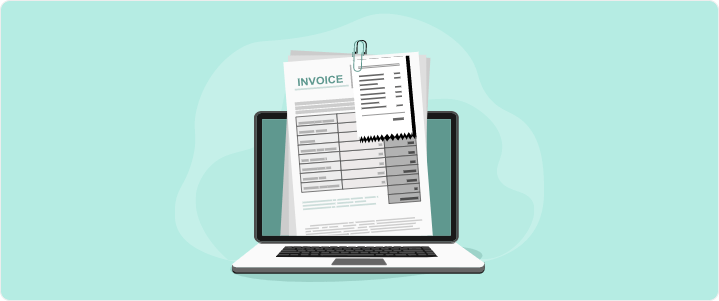 The pandemic has greatly affected the supply chain finance of MSMEs. If you are an MSME, probably your customers are thinking of delaying payments to you. Under such circumstances, what steps should you take to secure your cash flow and accounts receivables?
Explore these five measures to prepare your supply chain finance this winter.
Supply Chain Finance Best Practices for MSMEs to Adopt Now
Register On the Government Database

There are 6.3 crore MSMEs in India, of which 54 million are not registered with the government. Have you registered your business yet?

If you are an MSME, register your business with the government database. The Government of India has initiated several sops for MSMEs. These measures include the government's contribution to the EPFO. Registering your business will allow you to access EPFO funding for MSMEs.

Secure the Cash to Cash Conversion Cycle

It is common practice to obsess with the income statement and to focus on growing the top line and managing the margin. However, with the pandemic, things are different.

Shift your focus from your income statement to your balance sheet. Pay close attention to paying bills, managing expenses on labor, inventory, and utilities. Identify opportunities to convert your accounts receivables into cash. Pay due attention to payables and receivables now to reduce your working capital requirements.

Maintain a Disciplined Approach to Managing Accounts Receivables

Suppose the economy is on an upswing and the cost of credit is low. In that case, businesses usually do not consider cash flow to be a challenge. However, with the pandemic, things have changed.

Ask your sales team to aim to close deals with customers and target payment collections very aggressively and consistently. Speed up your supply chain processes for invoice generation. Invest more time and efforts to improve and fasten the billing process to avoid payment delays.

Anchor Inventory Holding to Customer Order

Should you overstock raw materials to de-risk your manufacturing from another supply chain disruption? What if there is a drop in demand for your manufactured goods?

Reduce your inventory of finished goods on a priority basis. Ask your sales team to consider a stock clearance sale at discounted prices. It will unlock cash from revenues and free up space at your warehouse. Maintain inventories of raw materials, assuming a decline in demand for finished goods for at least the next financial quarter.

Explore Access to New Credit Lines like Early Payment

Many leading public sector banks have kept the base rate of interest for MSME loan at 8.5%.

Do not opt for a loan. Instead, seek an early payment option from your customer. Ask your customer to pay before the invoice's due date against a small discount from the total amount. Digital receivables financing platforms offer early payment solutions. Use technology for precise data of record, visibility, and faster approval of your early payment. Keep distance from bad debt risks.
Have You Explored Supply Chain Finance Solutions Yet?
If you are an MSME and want help with your supply chain finance, get in touch with our consulting team at Credlix. Help is just one click away.