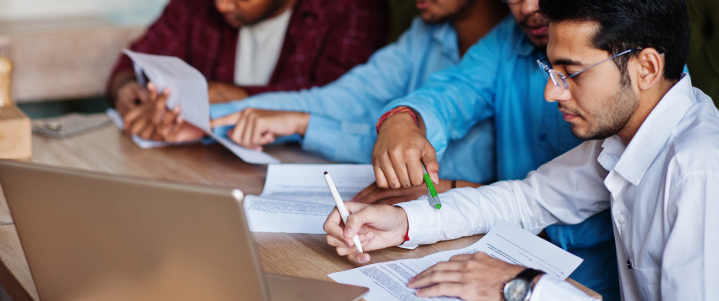 Micro, Small, and Medium Enterprises (MSMEs) constitute an integral part of the Indian economy. With over 49% of the total exports from the nation comprising MSME and related products, the sector is on the cusp of exponential growth. 
However, one of the significant roadblocks to the upward trajectory of the MSME sector is the need for more finance, which is why several credit facilitation schemes have been launched specifically for this sector. 
Four Latest Credit Facilitation Schemes For MSMEs In India 
There is sufficient government support to ensure easy access to credit facilities for the MSME sector. To support small businesses, several working capitals and long-term financing schemes have been implemented, prominent amongst which are:
Pradhan Mantri Mudra Yojana: Launched in 2015, the Pradhan Mantri Mudra Yojana is aimed at providing credit facilities to micro and small businesses in the non-agricultural sector and the non-corporate sector. 
The PMMY scheme is designed as a refinancing line of credit and helps MSMEs secure MUDRA loans to Rs. 10 lakhs. Under this scheme, three sub-schemes are available, namely:
Credit Guarantee Trust Fund for Micro and Small Enterprises
Designed as a collaboration between the Ministry of Micro, Small, and Medium Enterprises and the Small Industries Development Bank of India, the CGTMSE is an excellent credit guarantee scheme. The ministry and the SIDBI jointly contribute to the corpus of the scheme. 
Under this scheme, MSMEs can secure credit guarantee coverage to the tune of:
85% for Micro Enterprises

50% for enterprises engaged in retail activities 

75% for other enterprises 
SIDBI Make in India Loan for Enterprises
Designed to drive the seamless implementation of the Government of India's flagship 'Make in India' scheme, this credit facility is a game-changer for MSMEs. 
This scheme offers the following types of loans to MSME entities in the manufacturing and services sectors.
Term loans to new MSME businesses on easy terms

Term loans to existing MSMEs to finance growth plans 
MSME Business Loans for Startups in 59 Minutes
To strengthen the startup ecosystem in the country, the government has launched a swift credit facility. Under this scheme, startups seeking credit can apply for the same on an automated online portal. 
The projected timelines under this scheme are:
For the approval of online loan applications: 59 Minutes 

For the disbursement of approved loans: Seven to eight working days post approval 
Choose Credlix For Working Capital Financing 
You can utilize the credit facilities offered by any of the MSME mentioned above credit schemes to secure funding for your business. However, should you require assistance to ensure the seamless management of working capital, Credlix can be the right fit for you. 
From financing up to 90% of your invoices to streamlining multiple lines of credit and minimizing paperwork, we can offer you curated working capital solutions. So head over to our website now to find out more.