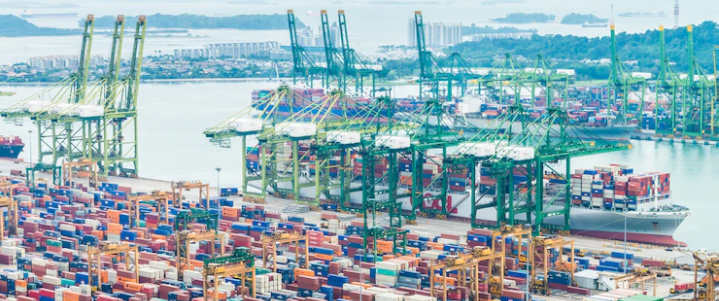 As India continues its ascent on the global stage, international trade is a crucial indicator of its industrial power and commercial capabilities. From the opening up of the Indian economy in 1992 to the country's growing involvement in global conversation and exchange, government policies prioritize incentives for Indian exporters. Indian buyers can choose from various global products, while Indian exports fill global markets. In recent years, a few key policies have been rolled out by the Indian government that will be crucial in the success of Indian exporters. 
The National Logistics Policy
The National Logistics Policy, launched by Prime Minister Modi in September of 2022, promises to revolutionize Indian exports. The policy brings together 30 different systems used across departments to create a single centralized database for more effective logistics services. It aims to improve the Ease of Doing Business in India by cutting through bureaucratic inefficiencies and simplifying export logistics. The policy encompasses additional efforts to make the process more eco-friendly while building supporting infrastructure at transit points such as ports and airports. In addition, the policy hopes to make it easier for existing businesses to become globally more competitive while helping start-ups explore international opportunities.
The Niryat Bandhu Program
Another important policy to boost Indian exports is the Niryat Bandhu program, which targets SMEs and provides a variety of counseling and support services to help them explore foreign trade. By partnering with academics and research institutes, the government hopes to help first-generation exporters understand the specifics of international trade. The scheme includes training, seminars, and capacity building for entrepreneurs. In addition, business owners can learn the ins and outs of export finance and manage credit risk. This hand-holding policy also offers an online certification program called Niryat Bandhu @ Your Desktop. 
Online Resources
Lastly, the commerce ministry has created an online platform where a 'certificate of origin' can be seamlessly generated. This certificate is an essential document that must be shown at the landing port of an importing country with which India has a trade agreement to avail of concessions. This simple policy greatly helps exporters, particularly during the turbulent period of the covid-19 pandemic.
In the aftermath of the global pandemic, Indian exporters showed surprising resilience, with high revenues and free-trade agreements signed with Australia and the UAE. Through various cost-saving measures, buyers can purchase affordable products while domestic industries are protected. India's next Foreign Trade Policy is greatly anticipated, with its renewal being postponed due to the disruption of the pandemic. 
Working With A Credit Insurance Partner
While various government policies support Indian exporters, working with a credit insurance partner can help simplify export finance and protect your business from credit risk. Credlix does this by providing credit insurance services while helping you avoid long waiting periods and a complex approval process.