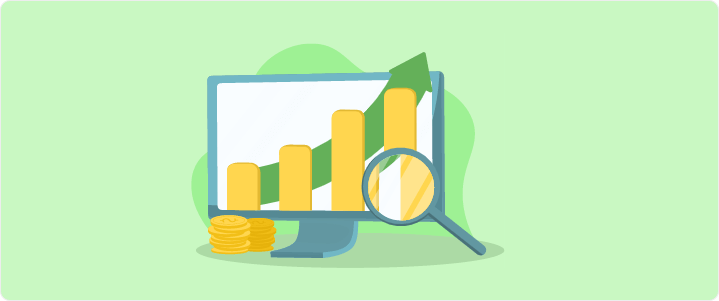 If you are a supplier, you know exactly how important it is to receive payments on time.
What can you do to be more self-reliant?
How can you have more control over your payments?
How can you receive early payments?
As a supplier, you already know the challenges. But do you know about the solutions? This is why you need to explore Credlix, the new supply chain financing platform from Moglix.
The Impact of Delayed Supplier Payment That You Should Know
MSMEs account for a large share of the supplier base in manufacturing. Research suggests that an average MSME has enough cash to survive 27 days. In recent times, suppliers' payment cycles have extended to 40 days. Delays in receiving payments have disrupted the operations of MSMEs.
Why do Suppliers Face the Challenge of Delayed Payments
Offline models of supplier payments are much responsible for the delays. Such manual models use unclean data like under-reported supplier metrics.
The processes are very complex. The risks are higher for everyone involved in the supply chain financing ecosystem: banks and lenders, enterprise buyers, and suppliers.
The risks make the approval process slow and increase the costs of supplier credit. It affects manufacturing operation speed in suppliers' manufacturing units. In worst cases, the delays in receiving payments bring the entire supply chain to a standstill.
What Are Credlix Solutions for Early Payments?
More Control to Suppliers

With Credlix, suppliers can initiate requests based on the various offers that they have on Credlix.

Yes, as a supplier, you can have more control of your cash conversion cycle with Credlix.

More Visibility on Early Payment Status

Credlix allows a supplier to monitor all stages of invoice discounting. From credit application and credit risk assessment to payment approval and final disbursement, suppliers will get a single platform to manage their early payment requests.

You can do it all from a single window.

More Early Payments and Shorter Cash Cycles

Credlix's digital invoice automation platform is fast. Enterprise buyers and banks can view suppliers' requests with one click. They can analyze supplier performance and approve invoices more quickly.

As a supplier, you receive faster payments.

More Efficient Working Capital Management

Suppliers can track and trace your early payments history on Credlix to identify buyers who are essential to your business. This data on early payment requests can allow suppliers to analyze the critical buyer orders and prioritize working capital lock-in for the same.

You can maximize your supply modularity across the material costs, wages, and bills to improve economies of scale and reduce your working capital requirement.

Essential Goods Categories

Enterprise buyers will continue to purchase goods that are essential to their businesses. Credlix allows suppliers to slot invoices as per various parameters. Suppliers can identify the goods for which they receive faster payments than others.

You can move away from locking your working capital in manufacturing goods for which you receive slow payments. Instead, you can move towards goods that pay you faster!

Stronger Relationships with Buyers

Credlix allows suppliers to view their data on early payment requests to improve working capital strategies and decisions. They can identify patterns of enterprise buyer behavior from the invoice automation data on Credlix.

It means that you can offer better procurement terms to handpicked enterprise customers and build stronger relationships with them.
Explore Credlix Today!
Fill the form to know how you can get started with receiving early payments on Credlix. You can also send us a mail at info@credlix.com to learn more about solutions. Explore Credlix. Experience self-reliance.