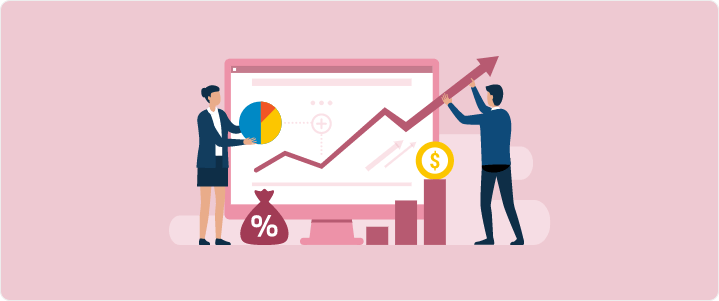 What is the biggest takeaway on supply chain financing from the disruptions in 2020? Let's analyze this.
Suppliers, most of them being MSMEs, are the first ones to be affected due to delayed payments. Reports suggest that 43% of MSME units face the risk of closure.
MSME closures disrupt enterprise buyers' procurement and deter them from filing GST input tax credits. Section 16 of the GST framework requires suppliers to file their GST returns for enterprise buyers to apply for input tax credits.
With suppliers and enterprise buyers under stress, legacy lenders in India stare at NPAs worth INR 50 lakh crores.
Supply chain finance is cyclical by nature and needs to be collaborative by design. This is where Credlix steps in.
With Credlix, suppliers can look forward to early invoicing and payment solutions.
Know Credlix's Digital Supply Chain Financing Platform
Credlix is a digital supply financing platform that provides quick collateral-free working capital solutions to suppliers pan-India. We are doing this through our collaboration with 2 major banks now. Next, we will include more banks, enterprise customers in manufacturing, and suppliers in India and worldwide.
Who Can Use Credlix Now? Attention Dear Suppliers!
Credlix's supply chain financing platform makes it easy for suppliers to access collateral-free early payments from enterprise buyers and lenders. Suppliers can request early payments from their enterprise buyers at affordable discount rates to keep their supply chain moving.
On Credlix, suppliers like you can monitor all invoice discounting stages and stay in control of their cash conversion cycle. You can track your credit application, payment approval status, and final payment from your enterprise customer or lender. As a supplier, you will get a single platform to manage all your early payment requests and invoice processing.
Easy Supplier Credit Alongside You Always
With Credlix's easy and fast supplier credit, we are moving suppliers towards the goal of self-reliance. In 2021, we offer safer and shorter payment cycles through our new invoice automation and invoice discounting platform for suppliers.
Do the New This New Year 2021! Explore Credlix
Let's take your payments and cash cycles towards a safer and assured tomorrow. Fill the form to explore how you can get started with receiving early payments on Credlix. Explore Credlix. Experience self-reliance.