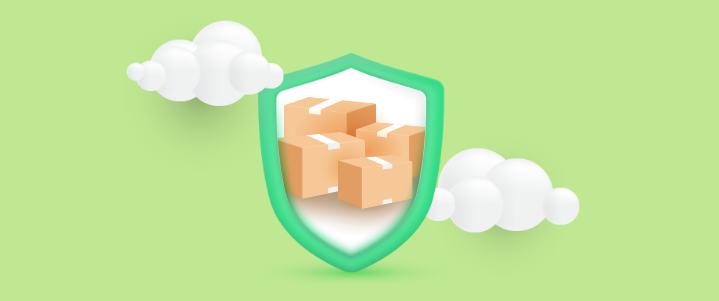 In the early months of the COVID-19 pandemic, corporate credit risk witnessed a steep increase in many countries. Moody's Analytics reported that the USA, Norway, and Canada were among the top countries with a high credit risk concern. Industries like oil & gas and entertainment & leisure were also particularly vulnerable.
Now, over 2 years after the pandemic, the worst may be behind us but the ripple effect of its repercussions on the global economy continues to be felt even today. In the backdrop of noticeable deterioration in the credit profiles of various importers, buyer credit risk remains an area of concern for businesses engaged in international trade.
Fortunately, trade credit insurance can cushion exporters from the adverse financial impact of payment defaults.
The role of credit insurance in International Trade
Cross-border trade can be extremely beneficial to exporters, but the possibility of default always exists. Checking the creditworthiness of a buyer before you export your goods or services allows you to steer clear of this issue largely. A letter of credit can also help. But to truly indemnify your business against the credit risk associated with foreign buyers, you need credit insurance.
The premium for your credit insurance cover will depend on various factors like the country of the buyer, their creditworthiness, and the product or service being traded. If your buyer defaults on the payment, your insurer will compensate you to the extent of your cover.
In India, you can opt for trade credit insurance from the government body Export Credit Guarantee Corporation (ECGC) or from private insurers.
Export Credit Guarantee Corporation (ECGC)
Set up in 1957, ECGC is a government-owned entity that offers credit risk insurance to exporters and banks. Here's what ECGC offers to help exporters in India —
Insurance cover exporters against payment risks

Guidance for export-related activities

Credit risk ratings for different countries

Easy export financing from banks and financial institutions

Assistance in recovering bad debts

Details of the creditworthiness of international buyers
Private credit insurers
The private credit insurance landscape in India is also growing increasingly dynamic by the day. IRDA's regulatory sandbox environment has paved the way for more accessible insurance for exporters. That said, foreign credit insurers cannot directly offer credit risk coverage in India. So, many leading international insurers like Allianz Trade and Coface have tied up with local private insurance providers like HDFC ERGO and Tata AIG.
Protect yourself against buyer credit risk
Put all worries about delayed buyer payments to rest, because, at Credlix, we take upfront insurance or risk underwriting of importers. Visit our website to learn more about your export finance options.